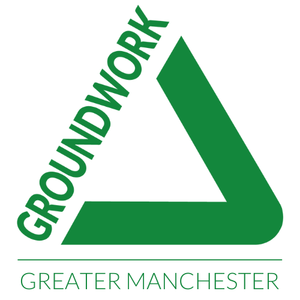 We're working with Groundwork GM to run a face-to-face 6 day training programme.
Groundwork is an environmental organisation that delivers employability programmes. With them, we're delivering a programme for unemployed Guinness customers in or near Trafford, Greater Manchester, aged 17+ to support training and skills in low carbon construction careers to hopefully lead towards a job in that sector.
How does it work?
The course will include:
Accredited Level 1 Health and Safety Certificate
CSCS Revision and Test (Green Card included)
Additional short accredited courses linked to construction job opportunities
Functional skills embedded within provision
Two-week work placement opportunity following course completion
Who is eligible?
To get involved in the training programme you need to:
Be aged 17+
Be unemployed
Be a Guinness customer
Find out more about Groundwork Greater Manchester
How do I apply?
To show your interest in the course, please compete the form below and a member of the team will be in touch.
The information collected above will go straight to the Groundwork Greater Manchester Low Carbon Careers team. Any data we collect from Groundwork Greater Manchester will be anonymised and not include personal information.
Information on how Groundwork will handle your personal data can be found at https://www.groundwork.org.uk/hubs/greatermanchester/about/
Find out more about Groundwork from those who have taken part...
Kane
Kane,19, from Manchester, was unemployed and looking for work in the Construction sector when he was referred through Trafford Housing Trust to attend a Low Carbon Careers Course run by Groundwork. The course was designed to help young adults start a career in the Construction Sector. This course appealed to Kane as although he knew he wanted to work in construction, he was unsure as to exactly which sector he was interested in.
He had previously looked at traditional construction roles such as bricklaying, plastering and plumbing, but, prior to attending the course, had never considered a career in the Green sector before. After a visit by Guest Speaker Dave Bailey, Managing Director of Trust Renewables, who instal Solar Panels, Kane quickly realised that Solar Panel installation was the industry for him.
"After a couple of days on the course we had a visitor – Dave- who had a solar panel company and what he was saying really intrigued me and led me to pursue getting into the solar panel industry"
Attending the course has given Kane the skills and confidence needed for a role in the construction sector and has also opened up a new career path for him in the Green Economy. (QUOTE :The members of staff chosen to deliver the course were all excellent in every way possible and helped me improve on multiple aspects I didn't have before I started the course)
"I went into this course thinking that my main objective was getting my CSCS card but came out with much, more including the confidence to meet new people and a realisation of what I wanted to do"
Through the Low Carbon Careers course Kane was able to gain his City & Guilds Health & Safety level 1 and his CITB accredited CSCS Green Card, which has enabled him to work towards his goal of becoming a Solar Panel installer.
Lewis
After being let go from his last job in retail, Lewis was determined that he wanted to find a different career that would enable him to be more hands on whilst helping the environment at the same time. After being referred through Stretford Job Centre, Lewis quickly realised that he could combine both of these aspirations through attending a Low Carbon Careers course.
The 3 week course focused on developing a career in the Green Economy. Part of the course is practical based and also included having the opportunity to meet potential employers.
Based around the construction sector, the course gave Lewis the opportunity to gain his CSCS green card. To achieve this qualilfication Lewis needed to sit the CITB Operatives test. As Lewis had not sat any exams since leaving school, the idea of taking a test seemed daunting, but with the support of his tutor, Liz, and lots of mock tests his confidence soon improved and the result was him passing first time.
"I was very nervous about taking the test and didn't want to fail so was really pleased that this course included being able to sit lots of mock test beforehand".
Attending the course enabled Lewis to benefit from learning practical skills, increasing his confidence, and has given him the positivity to move into employment which has resulted in him finding work within 2 weeks of completing the course.
" I have gained lots of knowledge about all the different processes involved in the construction industry and was really pleased that I had the chance to come on this course"