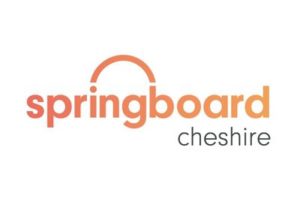 Teaming up with charity the Torus Foundation, Springboard Cheshire will help newly unemployed people in Warrington and Cheshire, many of whom may have never been out of work before but whose livelihoods have been affected by COVID-19.
They're also providing a service called Working for Wellbeing, FREE computerised Cognitive Behavioural Therapy (cCBT) using a platform called Minddistrict.
Find out more about each of these services below:
Training and employment
The scheme offers advice, training and one-to-one support over an intensive programme lasting 10-13 weeks. It includes mental health support, as well as help with digital skills, interview training, and financial advice.
The project is backed by the European Social Fund and the Torus Foundation is working with businesses by subsiding wages to secure paid work experience for participants.
A range of placements are available in sectors such as:
Construction
Education
Retail
Health and social care
Take a look at what Springboard Cheshire offer: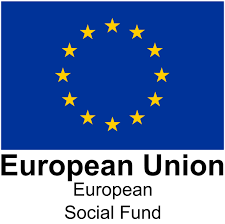 Mental Health support
Working for Wellbeing is designed to give customers a boost to their wellbeing, and support them with feeling motivated, resilient and confident.
Making Space has an excellent reputation for supporting others. A boost to wellbeing can help customers achieve their next career goals.
How does it work?
When you're referred, you'll have an introductory call and be given access to the Mind District platform.
You'll be able to complete a series of modules, giving you the tools and techniques to improve your wellbeing, including:
Self-esteem
Worry less
Learn to relax
Finding your balance
Depression
Mood and anxiety, and more.
Find out more:
How Springboard can help
Sarah's story
Sarah from Warrington was studying part-time through  The Open University when she started on Springboard. She was ready to start working but needed to find a role that would give her enough time to continue studying.
Sarah had a background in support roles but was looking to change her career. Working with her advisor, Julie L. from Torus Foundation, she identified a range of transferable skills she could use in different sectors.
Sarah was nervous about interviews, so her advisor supported her by carrying out interview preparation sessions and by providing a range of interview resources for her. Julie encouraged Sarah to apply for a role with Torus Foundation as a Community Energiser for the New Leaf project, and helped her to put together an application form.
Sarah was successful in her application and interview, and has now started her new role.
She says: "I found Springboard helpful as it helped me to recognise my transferable skills and helped to prepare and give me the confidence to perform well in interviews. This support has helped me to successfully change career."
Sarah had lots of experience already so we knew she was very capable. We all get nervous at interviews, but with our support Sarah has overcome this barrier and performed really well. We are so pleased for her and wish her every success for the future.
Good luck in your new role Sarah!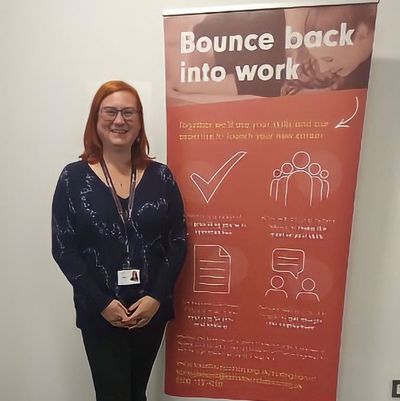 Dane's story
Dane, from Warrington, heard about Springboard through Warrington Borough Council. He is an experienced scaffolder but had been out of work for 9 months. His health and safety accreditation had expired and he wasn't able to fund a replacement by himself.
Dane and his advisor, Chris Duffy from Torus Foundation, reviewed his skills, knowledge and experience. They established that Dane was ready for work but wasn't currently able to take up job offers as he didn't have his health and safety card. They found a suitable course in the local area and Chris arranged for Springboard to pay for it.
Dan successfully completed the training and was offered a job to start as soon as his certification came through. He is now in full time employment and enjoying his new role.
Dane says "Springboard is a brilliant service. I received first class support delivered through one advisor who stuck to his word."
Dane was a pleasure to work with and he did all the hard work himself. We wish him all the best in his future endeavours!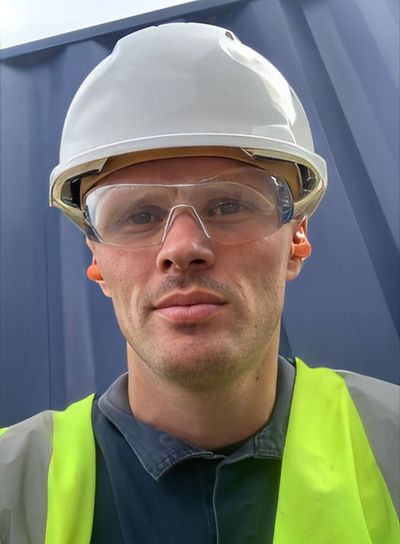 Alister's story
Alister from Frodsham heard about Springboard from his work coach at Chester Job Center. He had been unemployed for about 4 months, which was the longest time he had been out-of-work.
He met his Springboard advisor, Sarah Grindley from Weaver Vale Housing Trust every week at his local library. They works together to create a CV that highlighted his skills and covering letters to go with job applications. Sarah helped Alister to develop techniques for job interviews, and this gave him the confidence to approach a company he wanted to work for.
Alister had been interviewed unsuccessfully for a job with Selco Builders Warehouse a few months previously, but this time he approached them speculatively to ask if they had any upcoming vacancies. He was invited to an interview and has now been offered a full-time role.
Alister says ""I had a very positive experience with Springboard and would recommend them to other people in my situation. I am looking forward to my first pay check and being back in the workplace. Thank you for supporting me along the way!"
Alister has been a pleasure to support. It has been great to see him grow in confidence and secure a job with a company he is passionate about working for . Well done for you commitment and hard work and best of luck for the future!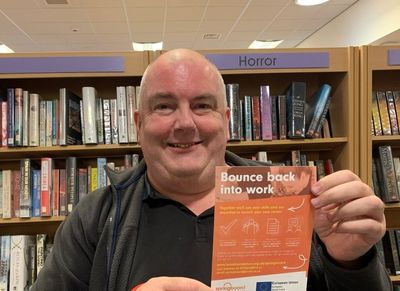 Kayleigh's story
Kayleigh, from Crewe, had been out-of-work for four months when she heard about Springboard from her work coach at the Job Centre. She was struggling to find the motivation to look for work after suffering a bereavement.
Kayleigh's advisor, Claire Birchall at Career Connect, helped her to create a CV and start looking for jobs online. Once she'd started to get invited to interviews, they did some interview practice together.
Kayleigh has now secured a job as a front-of-house assistant with Nando's UK & IRE , and is looking forward to progressing within the company.
Kayleigh says "My advisor was always on the other end of the phone when I needed her. We communicated regularly by text message. She gave me great support as I was in a very un­motivated place. She listened and understood how I was feeling"
We have thoroughly enjoyed supporting Kayleigh, especially knowing the difficult time she has faced over the past 12 months. We are so pleased that we have been able to support her to find employment.