The Guinness Partnership provides housing and care services across England. We're here to improve people's lives – and create possibilities for them. We do this by providing as many high-quality new homes as possible and by providing great housing and care services. This vision has been a guiding force since we were founded over 130 years ago and drives us to be the best we can be.
We're a customer service business – and our focus is on making sure every customer has a great experience, every time they contact us or access a service. Our
social purpose means that any surplus we make is re-invested in new and existing homes, improving services and for the benefit of our customers and communities.
We've set some ambitious targets for the future, and by 2023 we aim to be:
One of the best service providers in the housing and care sectors
One of the best employers in the country
Providing as many high-quality homes as possible, and to play a significant part in tackling the country's housing crisis
A strong and efficient business that does things well, and that people can trust and rely on.
Our Businesses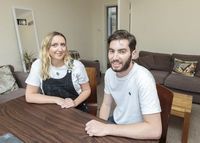 The Guinness Partnership
The Guinness Partnership is a customer-focused, national organisation, providing housing and care services across England. We were established in 1890 to make a positive difference to people's lives, and today we own and manage around 64,000 homes, providing services to more than 140,000 customers.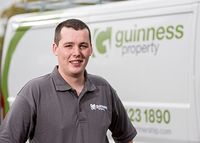 Guinness Property
Supporting Guinness's vision of high-quality and affordable housing, Guinness Property provides responsive repair services to our customers and plays a key role in major works throughout the country.
Important milestones in our history
1890
Sir Edward Guinness donates £200,000 (equivalent to £25 million today) to establish the Guinness Trust in London.
1891
Our first estate is built at Brandon Street, London, providing 190 tenements.
1935
Our first female trustee, Lady Iveagh, is appointed. She was also the third woman to be elected as an MP.
1973
Our first housing scheme outside London is built in Gosport, Hampshire.
1997
HRH Prince Charles becomes our patron.
2005
Guinness Care and Support is set up to focus specifically on caring for older people and those with extra needs.
2007
We become The Guinness Partnership and manage over 50,000 homes.
2020
130 years on, we are proud to provide homes and services to more than 120,000 customers.
Our Purpose
Great service
We are focused on the services that matter most to our customers, delivering them right first time and to consistently high standards.
Great homes
We are committed to maintaining and improving our existing homes, developing new homes and providing a range of tenancy options that meet the needs of our customers.
Great place to work
We are committed to recruiting, developing and retaining the very best people – individuals who love their work and get huge job satisfaction by making a real difference to our business and our customers.
Great business
We are a strong and efficient business that does things well, and we are proud to be a business that people can trust and rely on.
How we do things
Guinness people have shared values and ways of doing things, described in our Guinness Behaviours. They are at the core of our business and underpin our language and culture. They mean we know what to expect from each other, and we know we can rely on each other to work together towards our shared vision.
Deliver great service
We listen to our customers
We make our customers' priorities our priorities
We make things easy for our customers
We value and respect our customers and make them feel important to us
We respect our customers' time
We keep our promises and do what we say we're going to do
We keep our customers informed
We respond quickly when things go wrong
We see things from our customers' point of view
Do things well
We set high standards and live up to them
We pay attention to detail in our own work and others' work
We look for ways to continually improve
We make the best use of our resources and deliver value for money
We focus on the safety of our customers and colleagues
We focus on outcomes and achievements rather than hours worked
We get things done
We take pride in what we do
Make things possible
We show energy and enthusiasm
We use our judgement and expertise to find practical solutions to problems
We go the extra mile to make things happen
We think creatively and flexibly
We have high expectations of ourselves and others
We promote team morale and sense of purpose
We inspire each other
We thank others for their support, contribution and achievements
Work together
We work together to make things happen
We communicate with our customers and each other
We are accessible and approachable
We seek and value the contributions of others and welcome constructive challenge
We learn from each other and ask for help when we need it
We are mindful of the impact of our own actions and behaviours on others
We see things from each other's point of view
We understand how our own performance contributes to that of Guinness
Take responsibility
We own what we do and hold ourselves accountable for Guinness's success
We provide a one-organisation experience and don't blame others if things go wrong
We respond positively to feedback and act to address it
We recognise our mistakes, and rectify and learn from them
We escalate concerns and issues to the right person at the right time
We follow through on actions delegated or passed on to others
We take responsibility for our own performance and development
Are professional and principled
We always display high standards of integrity
We value diversity, and respect different ideas and perspectives
We are open and honest, consistent and fair
We set good examples for each other
We follow policies and procedures
We maintain confidentiality and deal appropriately with sensitive information
We promote Guinness to customers, colleagues and stakeholders
We manage ourselves and others to be and do our very best
Our People
Our vision is to be one of the best employers in the country.
We want Guinness to be a Great Place to Work — one where people are committed to our social purpose, to our customers, our future, and our reputation. We want Guinness to be a place people love working and to be excited about the potential of the organisation, and their own potential as individuals.
Everyone at Guinness is ambitious for the organisation and themselves. We invest in them so they can give their best to make that happen and help us to deliver our vision. You can download a copy of our People Strategy here.
89%
are proud of what Guinness stands for
89%
feel their job gives a sense of purpose
90%
take responsibility for their own learning and development
87%
are comfortable being themselves at work
96%
have a good working relationship with their colleagues
90%
say their manager always treat them with respect
Our commitments
Building an environment in which to grow and succeed.
People
Our success is down to the 2,700 employees working for Guinness across the country. We value enthusiasm and ambition and we look for people who are as passionate as we are about the exciting plans and challenges that lay ahead. That's why we are investing more than ever in our people, their futures and making Guinness a great place to work. Our Investors in People Gold award is testament to this. From the daily achievements to big organisational successes, every day brings a sense of reward.
Diversity, inclusion and fairness
Our people bring a wide variety of skills and knowledge to the organisation. We recognise that having a diverse workforce that reflects the communities we operate in helps us to achieve our objectives. We are committed to ensuring that all people and potential applicants are treated fairly, without discrimination. As an employer, we ensure that our people treat our customers and each other with dignity and respect. We want them to feel confident enough to raise any issues without fearing prejudice or reprisals. We are committed to supporting and encouraging our people to reach their full potential.
Our environment
As a social organisation, we recognise our responsibility to protect the environment for our generation and future generations.  We're improving the energy and water efficiency of our homes and supporting our customers to minimise their energy bills; we're reducing our own environmental footprint; and minimising the environmental impact within our supply chain. We were shortlisted for the Social Housing Provider of the Year at the Inside Housing Sustainable Housing Awards in 2014.
Our communities
We're committed to creating thriving communities and breaking down the barriers that prevent the fulfilment of individual and collective aspirations. Each year, we invest around £2 million in a range of services and activities including financial inclusion, access to work, tenancy support and affordable warmth. Our customers can apply for an Aspire Award to help with the cost of training or education. Over the last three years we've made awards to almost 270 people, to help them find a job, move up the career ladder or contribute to their communities.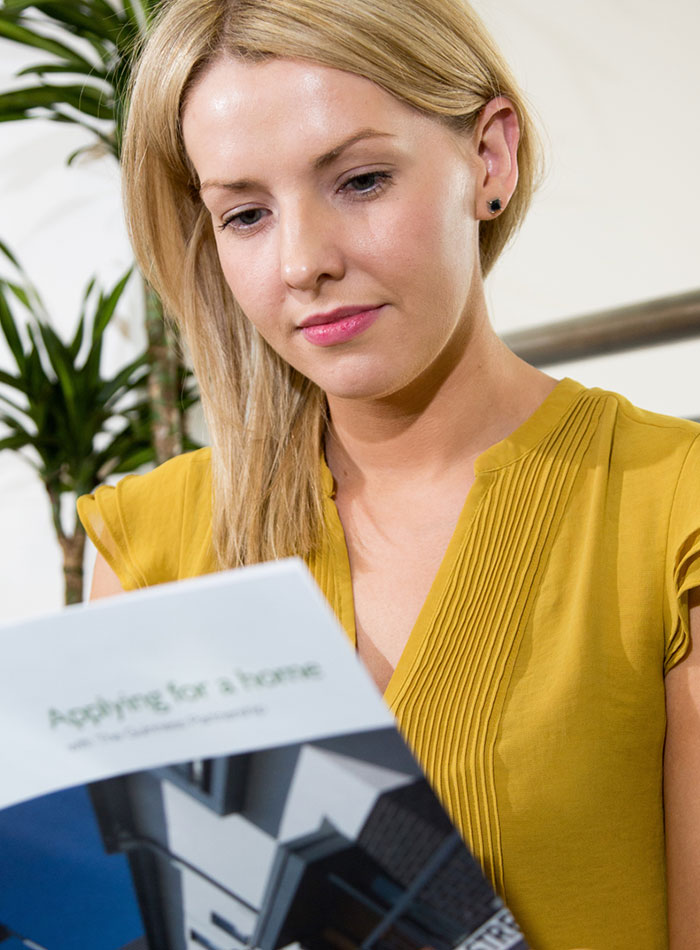 Celebrating our award-winning staff
Our Star Awards recognise the outstanding work that Guinness employees do every day for our customers. This year, we received over 160 nominations in categories from Diversity & Inclusion Champion to Long Service Contribution.
Find out how we celebrated with our Star Award winners:
Our community and charity work
Mission Christmas
For the past five years we've supported the Mission Christmas appeal which is held for charity 'Cash for Kids', which aims to ensure every child has a present to open at Christmas.
We've collected hundreds of toys at our Bower House office in Manchester, and will continue to support the appeal this Christmas too.
We also collect toys across our other locations and donate them to organisations and charities in the local community.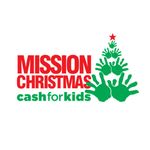 Macmillan Coffee Morning
Every year, we take part in the Macmillan Coffee Morning across all our offices.
Colleagues bake and buy a variety of foods (mostly cakes!) then donate all the profits to Macmillan.
Since taking part in the coffee mornings we've raised over £20,000.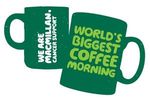 The Trussell Trust
After starting in Bulgaria, the UK food bank network was launched in 2004, teaching churches and communities nationwide how to start their own food banks.
They have an ambitious goal to "end hunger and poverty in the UK".
We continue to support The Trussell Trust now, including office collections of easter eggs at Easter and food collections at Christmas, with all donations from staff being taken to local food banks.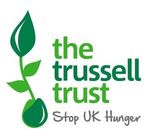 Helping Hand Award
The Helping Hand award is a fund which employees can apply for from Guinness to assist with fundraising projects or events for charity.
If the charity supports our social ethos or benefits one of our communities, Guinness will assist in supplying the money needed to host or market the event/activity. In addition to this, Guinness then match any of funds raised!