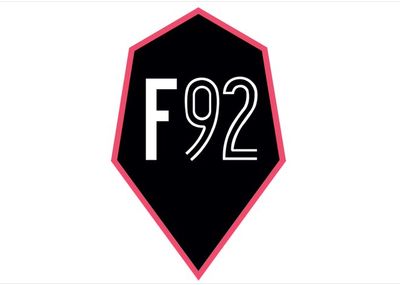 Foundation 92 is a charitable arm of Salford Football Club and we're working with them, alongside Clarion Housing Group and Jigsaw Homes, on an exciting project, FREE to Guinness customers.
The project will run from August 2022 to July 2023 and will consist of four areas:
Community based detached youth work, engagement and street based mentoring programme.
Static, sports based youth work and personal development provision.
16-18 year old skill based mentoring and accreditation programme.
Specialist social inclusion, physical activity and wellbeing programme.
Find out more
Area 1
Delivered in Gorton, this area of the programme will see Foundation 92's specialist team of qualified youth workers and community mentors providing young people with the opportunity to participate in a range of informal  mentoring.
The aim of this will be to support young people who may be most at risk of participating in risk taking negative behaviour. Foundation 92 will work with young people aged between 7 and 16.
Examples of the type of support, advice and guidance provided to young people engaged in this area of the programme will include:
positive relationship development;
identification of risk;
decision making;
understanding around risks associated with carrying a bladed article/knife;
understanding what exploitation is and how to identify it; and
how to access community-based activity in a seamless and positive manner.
Area 2
Working with Armitage CE Primary School and using their site to support families, Foundation 92 will provide young people aged 7-12 and 13-16 with the opportunity to participate in a free to access youth-led activity programme.
Examples of the activities young people will be able to participate in include:
team games;
problem solving;
leadership development;
social cohesion;
interactive gaming;
monthly cultural education and enrichment activities;
social action activities;
indoor games;
arts and crafts;
performing arts;
healthy eating education classes; and
sport and physical activity.
Each session will be able to support up to 25 young people.
Area 3
Two young Guinness customers aged 16-18 will be provided with the opportunity to participate in and complete an AQA Level 2 in leadership. This qualification will provide young people with the opportunity to gain a range of transferable skills.
Young people who complete this qualification will be supported to continue to develop the legacy of this programme.
Area 4
Foundation 92's will provide up to 30 Guinness customers in the Gorton area with the opportunity to participate in two free to access social inclusion and wellbeing sessions.
Based at Gorton Community Centre, participants will be provided with the opportunity to participate in four hours of sessions each week. These will be delivered in a blended manner, providing participants with the opportunity to partake in a minimum of 60 minutes' tailored activity and 60 minutes' specialist mentoring.
The aim of the sessions will be to support individuals over the age of 50, who are at risk of isolation, to lead healthy, positive, progressive and cohesive lifestyles, creating health, positive and progressive communities.
Examples of the type of activities:
Light and tailored exercises.
Mental health and wellbeing improvement exercises and activities.
Healthy lifestyle, advice and guidance support sessions, enabling service uses to identify and eradicate barriers which help prevent service users leading healthy, positive and progressive lifestyles.
Team building and cohesion activities which helps bring the community together in a cohesive and positive manner.
Digital inclusion and online safety/activity training.
Personal safety and risk awareness training.
Upcoming sessions
Club 92 Sessions – Gorton
6pm – 8pm at Green Bank Park in Gorton on Wednesdays and Fridays.
Ages 5 – 16
Free to join multi-sport sessions delivered by UEFA & FA Qualified Coaches.
How do I apply to take part?
To be considered for any of the areas in this programme, you can email Will.Max-Macarthy@foundation92.co.uk or call 07749 498 214.