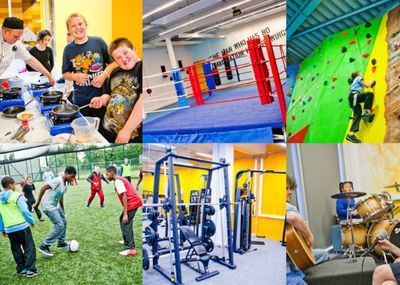 The Manchester Youth Zone is a bright, warm, friendly space young people can go to after school to meet great people, eat great food and hang out with their friends. Plus you get the opportunity to make cool stuff and lasting memories!
There is always someone around for a kickabout, to perfect your dance moves with, or work out your worries in the boxing ring.
You can even make plans for your future and Manchester Youth Zone have people to help you make those dreams a reality. They can even help you write your CV, prepare for interviews, and find work experience.
We're offering 100 funded memberships to young Guinness customers in the area. The membership will last you a whole year!
Where is Manchester Youth Zone?
You can find MYZ at 931 Rochdale Road, Harpurhey, Manchester, M9 8AE. See the map below for directions:
How do I get involved?
If you're aged between 8-19 and you'd like to be a part of the Manchester Youth Zone, complete the form below to show your interest: