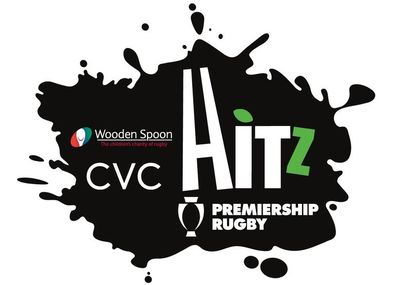 HITZ is one team, with one dream, to help young people find a better future.
HITZ believes that every young person, no matter their background or ability, should have access to opportunities to help them fulfil their potential.
When young people are not sure on their next move, HITZ is there to support them.
HITZ is Premiership Rugby's award-winning education and employability programme, delivered nationally by 12 Premiership Clubs. The programme is supported by funders CVC, Wooden Spoon and East Head Impact, with Central YMCA as the official education provider.
Who is HITZ for?
HITZ is for 14-24 years-olds who are unsure of what to do next. This uncertainty could be the result of many circumstances
School not being the right environment
Poor exam results
Mental and physical health struggles
Unsettled home life and lack of support
Alcohol and/or drug use
Negative influences and trouble with the police
How can HITZ help young people?
Support to change their life and change their future
Maths and English qualifications delivered in an environment that is different from school
Build skills to become more work ready, with support on CV writing and getting a job
Support for when times feel tough, improving physical and mental wellbeing
Our staff treat learners with respect, acting as role models to help everyone find their next step
Meet the HITZ learners
Meet Michael, Callum and Charlie:
Meet Cai, Megan and Leah:
How do I sign up?
You can join the #HITZFamily if you're aged 16-24 and live in Gloucester, Bristol, Bath, Exeter, Northampton, London or Manchester, by using the details for each Club below: