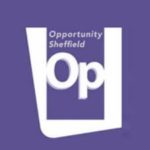 If you are:
a Sheffield based Guinness customer aged 18+
not currently working
looking to move into work, education or training
interested in gaining support from the Opportunity Sheffield team
Please complete the registration form below. You'll be contacted by one of the Opportunity Sheffield support workers to assess your support needs and work towards gaining employment.
The Information collected above will come to The Guinness Partnership and will be passed on to Opportunity Sheffield. We will retain your personal data for no longer than one week. Any data we collect from Opportunity Sheffield will be anonymised and not include personal information.
Information on how Opportunity Sheffield will handle your personal data can be found at www.sheffield.gov.uk/privacy