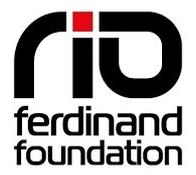 Free training and mentoring by the leading youth charity Rio Ferdinand Foundation (RFF) is on offer for people aged 16 to 25 in Salford and the Lambeth and Southwark areas of London.
It's being made possible by funding from The Guinness Partnership and our maintenance contractors Wates, Kier and EQUANS and will equip those who take part with the skills, knowledge, experience and networks to enable them to achieve their full potential and inspire them to succeed in their chosen field.

What will I gain?
The scheme will include:
Weekly group activities to build networks and raise aspirations
Personal development workshops.
Accredited training through the Open College Network Youth Leadership Award
Vocational training in digital skills, filmmaking, and using social media to enhance personal brand.
CV writing and support with job applications.
Employer events including careers workshops and external speakers
Islam's story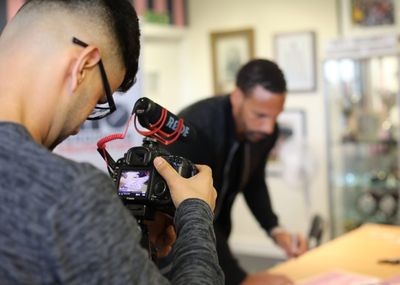 Islam, aged 18, took part in the RFF Digital Skills programme in Oldham.
"My goal is to become an engineer, so the Foundation helped me gain key employability skills within research, planning and coordination, as well as accredited leadership training and wellbeing support. I learned about filmmaking and photography to create my own social action campaign around renewable energy and gained so much insight into project management when I delivered my own online cooking session to help more families and communities come together from different cultures to celebrate food.
"I am now an Ambassador and I feel really proud to be a part of the Foundation and how much it genuinely supports young people like me who need these opportunities to be able to reach their future goals."
How do I apply?
To register your interest, complete the form below. Make sure you choose the venue most convenient to you.