We're working with Riverside Training to offer customers aged 25+ in Sheffield, Doncaster, Barnsley and Rotherham free employability support.
The support is available for those in the areas above via two routes – those who are job ready, and support for those with complex needs and additional barriers further away from the labour market.
Accelerate Boost
This is up to 8 weeks long where Riverside Training will work with those who are more job ready and just need some additional support in finding the right job. They will help identify vacancies for the type of jobs that they think they are suited for, whilst also looking at their skill set and seeing where these skills may be transferrable into a job they didn't think they could secure. They will work with local employers and help them with their applications and interviews.
Accelerate
This is up to 40 weeks long where Riverside Training will work with those who have multiple and complex barriers. This can include those with physical and mental health conditions, those who have been long-term unemployed and are disengaged. They will take a different approach with this group creating a longer-term support plan that ensures participants identify, develop and own their support journey and solutions. They will not dictate what they need to do to overcome their barriers but help them to see their potential, the opportunities and the way forward – by doing this they will be able to learn, build skills, confidence and resilience which will further support them as they continue into their learning, employability and work journey.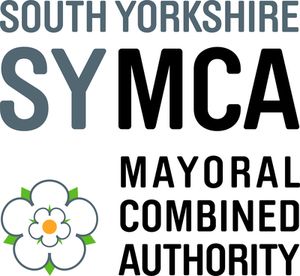 As part of the service, Riverside Training can provide Guinness customers with the following:
Employability Skills
C.V writing
Confidence Courses
Resilience and Coping Strategy course
Interview Skills
Health and Wellbeing course
Creative Course
Basic I.T skills
One to one support back into work.
We hope this meaningful support will help improve our customer's lives.
Who is eligible?
As part of the support, they will be able to support the following customers who meet the programme eligibility criteria:
Must be currently unemployed
Over the age of 25
Must have the right to live/work in England
Must live in the South Yorkshire area
How do I apply?
To find out more and register your interest, get in touch:
Telephone: 01427 677 277
Email: enquiries@riverside-training.org.uk