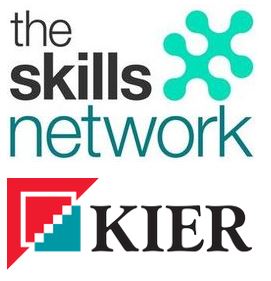 We're working with The Skills Network and our contractor Kier to offer access to free qualifications to customers aged 19+ via distance learning.
The free online learning platform will provide life-changing resources through accessible learning and improving lives via skills development and accredited qualifications. There are 47 Level 2 courses on offer.
All qualifications are fully funded by the government's Adult Education Budget.
Who is eligible?
To qualify for funding you must:
be aged 19 or over
reside in England and have been living in the EU for at least the last three years
not enrol onto a course that you have already completed
not currently be enrolled on any other government funded programme.
What types of courses are there?
There are courses available in the following areas:
Business (e.g. Principles of Customer Service, Principles of Team Leading)
Childcare (e.g. Allergy Awareness, Awareness of Bullying)
Digital Marketing (e.g. Digital Skills)
Early Years (e.g. Understanding Autism, Common Childhood Illnesses)
Education (e.g. Special Education, Caring for Children and Young People)
Employability (e.e. Event Planning, Equality and Diversity)
Health and Fitness (e.g. Nutrition and Health, Improving Person Exercise)
Health and Safety (e.g. Dignity and Safeguarding, Prevention and Control of Infection)
Health and Social Care (e.g. Challenging Behaviour, Learning Difficulties)
Hospitality (e.g. Event Planning, Cleaning Knowledge and Skills)
Mental Health (e.g. Awareness of Mental Health Problems, Suicide Awareness and Prevention)
Personal Development (e.g. Improving Personal Health, IT User Skills)
Retail (e.g. Understanding Retail Operations, Principles of Customer Service)
Sustainability (e.g. Understanding Environmental Sustainability)
Well-Being (e.g. Common Health Conditions and Counselling Skills)
I thoroughly enjoyed this course and have found it really useful in the months that have passed since completing it. The online system was user friendly and easy enough to navigate, and the information was engaging. What I really rated the most about this online course was the very detailed feedback from the tutors. Having done other online courses, I found the feedback with The Skills Network to be fantastic – positive, constructive and personalised. I would recommend to anybody and plan to complete more courses myself with The Skills Network!
K. Smith, Level 2 Certificate in Principles of Team Leading
Find out more
How do I apply?
To find out what FREE courses are available, take a look at the Guinness online learning portal.